by Owen Burek in Save Money, Student Accommodation
Updated by Nele van Hout
28 February 2022 ShareTweet
We love hearing money-saving stories from students who get creative with their budget and their accommodation. But Joe's story has to take the biscuit!
Do you struggle to find the money for a deposit or simply hate the idea of throwing money at landlords? Perhaps it's the 8am inspections and viewings that ruffle your feathers.
Well, consider taking a leaf out of Joe Pearce's book. To avoid spending most of his Maintenance Loan on rent, he bought a yacht to live on while studying at Aberystwyth University.Note: This news story is from 2013, but all information about average accommodation costs has been updated since.
Joe lived on his boat for 14 months while he completed his master's in Physical Geography. He found 'The Golden Cloud' – still seaworthy at 42 years old – online for just £800. That's the equivalent of around a month and a quarter's rent (and, as the owner, he can always sell the yacht on).
The only rent he paid was £1 a day to keep his yacht in the harbour. That's £365 a year (£366 during a leap year), which is less than just one month's rent (around £641, FYI) for the average student!
He was sharing a flat with his girlfriend, but after they split up he couldn't afford the rent on his own. Joe made the decision to save money and live on a boat instead, saving a huge £5,600.
When I was studying for my master's I realised I couldn't afford to keep living in a flat. I was sharing a flat with my girlfriend, and we would split the £100-a-week rent between us.

But when we broke up I would have had to pay around £400 a month by myself. So I then came up with a crazy idea to buy a boat to live on.
He describes living in the boat as "luxury camping" and like being in a "wooden tent". The parties he's hosted have already gone down in Aber legend!
It was so much fun living on the boat – I saved a lot of money and I've still got it and use it to go fishing around the island.

The boat has got so much character and it's officially my boat.
Joe, not being afraid of diverging from the norm to find a way to save money on accommodation, is an inspiration to us all. Granted, the Manchester canals might not be as welcoming to a 23-foot yacht as a Welsh seaside town, but it does go to show that thinking outside the box can quite literally pay off.
If you're really not attached to creature comforts (and central heating!), you might want to follow in Ken Ilgunas' footsteps and live in a van while studying. Or go full Bear Grylls and build a cabin in the woods!Tip: before putting down a deposit on any type of accommodation – boat or otherwise – review all your living options factoring in bills, food shopping and social expenses.
Is Joe's boat a bit too small for your liking? Check out these students living on a houseboat in London!
HOTTEST DEALS
Win £250 of ASOS vouchers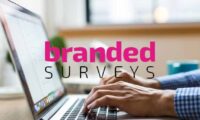 Branded Surveys – Payout for your opinion
Get paid for searching the web with Qmee
Earn £20 Amazon Vouchers
WHAT'S TRENDING
Easy ways to reduce your carbon footprint
How to save money – 83 money saving tips
Student Money Survey 2021 – Results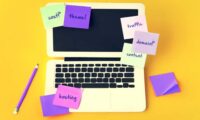 How to create a website in 20 minutes
Best paid online survey sites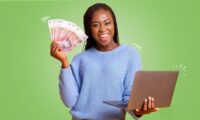 40 easy ways to make money quickly
Free money cheat sheet!
Go
Weekly deals, guides + free cheat sheet. Privacy policy
what are other people reading?
How to save money – 83 money saving tips
Top cashback sites 2022
43 fun activities to do for under £20
How to haggle to get the best bargains
Free money cheat sheet!
Continue
Weekly deals, guides + free cheat sheet. Privacy policy
Comments
Ask us a question or share your thoughts!
Tweet @savethestudent – Facebook Message – Email ShareTweet
Next ArticleViewing student houses: what to look for
the student money website
Save the Student provides free, impartial advice to students on how to make their money go further.
---
---
---
---
---
Contact usRECENT POSTS
15 best things to make and sell
08 March 2022
---
Best birthday present ideas 2022
08 March 2022
---
08 March 2022
---
Average graduate salaries in the UK 2022
08 March 2022
---
STUDENT PICKSStudent money cheat sheet
---
---
---
---
---
---
---
Disclaimer: All content on this website is based on individual experience and journalistic research. It does not constitute financial advice. Save the Student and its authors are not liable for how tips are used, nor for content and services on external websites. Common sense should never be neglected!
We sometimes use affiliated links which may result in a payment following a visitor taking action (such as a purchase or registration) on an external website. This helps keep Save the Student free. The user experience shouldn't be any different, and our editorial decision making is not affected by such links.
Privacy Policy – Sitemap – © 2022 Save the Student. All Rights Reserved.Climate Positive Website
Like most sites, we use cookies to optimise your experience and serve personalised content. By using our website you agree to our use of cookies. More info
Win! Deals